It was awesome shooting in an all women event. I met so many great and inspiring women of all ages and the feel of the match was very different from matches that are predominantly men. There was feeling of "we're all in this together" that brought a cohesiveness to our squad and the conference as a whole. There was a lot of sharing of information, plans, smiles and much encouragement. Everyone was approachable and friendly. In a typical 3 gun match, women shooters are a sideshow, competitors that are tolerated and occasionally coached (which I appreciate). To sum it up, an all women event fostered a comraderie that's lacking in predominantly male 3 gun competitions. For the first time, I felt that I was part of the growing movement of women in shooting.
Brownell's Lady 3 Gun ran quite well for a first time national event. There were hitches of course, the schedule ran late on the first day, 3Gun Nation classifiers didn't get set up until the second day, stage descriptions weren't published and changed at the last minute and the banquet space was very tight given the number of attendees. Despite these hiccups, Lady 3 Gun excelled in many areas.
First, kudos to the stage designer(s). Given the wide range of skill levels and experience among the shooters, the stages were challenging but not overwhelmingly difficult or intimidating. The stages didn't have 180 traps but you did have to be mindful of where and what you shot with. Part of the fun of 3 gun and USPSA competitions is that you have decide how to shoot a stage given your strengths and abilities. The stage designs provided many opportunites to shoot a stage according to a plan that favored your abilities.
Second, the Range Officers were fantastic. There were at least 3 ROs per stage providing a lot of eyes on when we were shooting. I put safety over everything else in this sport and knowing that the match also valued safety made it very enjoyable. Chris Palmer, the Range Director, also deserves recognition for keeping the match running smoothly, taking care of equipment failures, and for keeping a watchful ever over the event.
Third, my squad, Squad 7, was fantastic. Everyone on the squad was a total pro. Everyone preloaded their magazines and guns and were ready to go when it was their turn. I love that, it makes the whole stage run smoothly. We all shared the resposibility of resetting the stage quickly, pasting and resetting steel as soon as the stage was clear. Also a big thanks to our squad dad, Andrew Simmons, for stepping up to gather and keep our score sheets in order as well as providing advice and encouragement.
Finally, I want to thank and congratulate Lisa Marie Judy for pulling off this incredible event. This event wouldn't have happened without our many sponsors. Many, many thanks for their support and their incredible generosity that in included a $277,000 prize table! All the shooters also deserve recognition for competing and making the event memorable.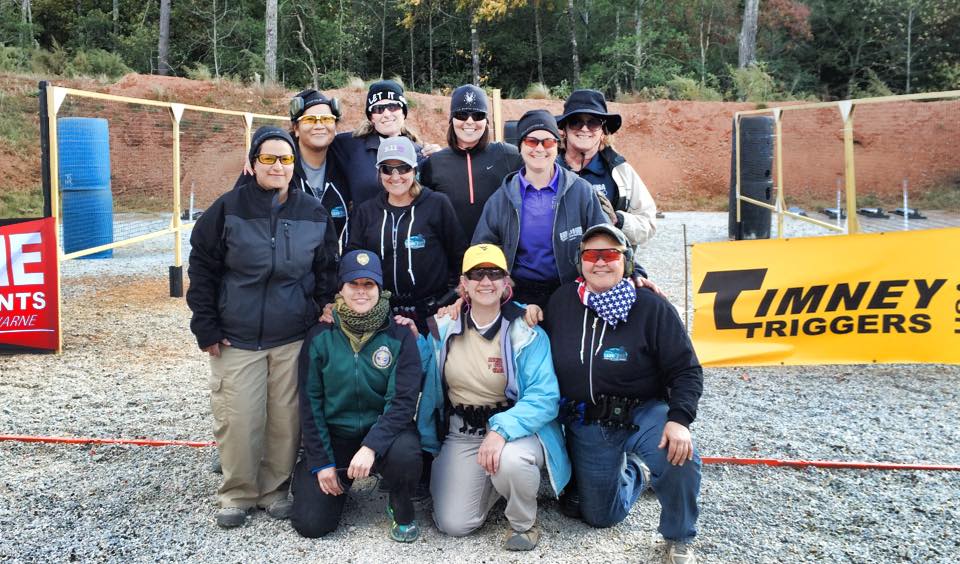 Squad 7, bestest squad evar!